Is SeaVisions for You?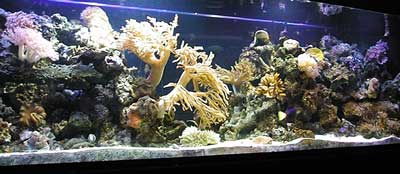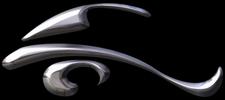 If you are considering purchasing one of our aquarium systems, please ask yourself if SeaVisions is not only what you may want, but more importantly, are we what you need. Over the past twenty seven years, it has become our goal to maintain only the highest standards in this industry. It is our fondest desire to provide the best possible solution based on our successful history and the countless professional affiliates that we have cultivated in this industry. Our customers are usually not hobbyists. A SeaVisions client does not necessarily want to be so intrinsically familiar with the sometimes overwhelming methodology of maintaining a flourishing aquatic ecosystem. Our aquarium systems are not designed for the pet store client or the inexperienced service person. Most of the aquarium systems available elsewhere are rudimentary in comparison to a SeaVisions system. Each of our aquarium systems is not only designed to harmonize with one's décor, but it also fits with each individual's personality. There are literally no boundaries with regards to color, size or shape. You can rest assured that the production of each system is gingerly handled from conception to fruition by a highly experienced staff of professionals. Regardless of the magnitude of your system, you can again be assured that any and all necessary parties associated with your project will be addressed directly by our staff. Even though the system will technically be yours, it is and will always be a SeaVisions System. Consequently, it is in our best interest to see your system maintained in an optimal fashion, be it directly by us or indirectly.
The majority of our clients have gained their confidence in SeaVisions based on our established record of success. Over the years, our name has become a staple in very high end publications depicting countless photos of exclusive residences and businesses with flawlessly integrated aquarium systems. You are cordially invited to take a virtual tour through our numerous photo galleries which not only display our aquarium systems, but our patented filtration systems as well. Unlike many companies, we offer complete systems – not pieces of a whole. This capability enables us to create a synergistic unit.
The staff at SeaVisions will not burden you with a plethora of methods to arriving at the same end. Moreover, we are not influenced by untested or unproven technology. There are litanies of authorities and each has their own philosophy and recommended methodology. We choose to continuously monitor our systems, maintain a high level of interaction with our customers and rigorously test new products for effectiveness.
Given the intricate level of attention and detail associated with each aquarium system, only a limited number of systems are slated for production in a given calendar year. Our normal lead time is approximately fourteen weeks and is slightly higher near the holiday season. Our pricing is based on the complexity of the unit and/or installation, the type of aquarium system desired, and the level of automation that will be required.