Is SeaVisions for You?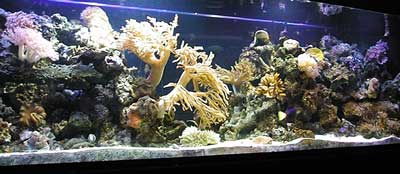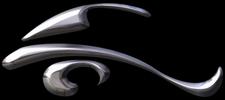 If you are considering purchasing one of our aquarium systems, please ask yourself if SeaVisions is not only what you may want, but more importantly, are we what you need. Over the past twenty seven years, it has become our goal to establish and maintain only the highest standards in the aquarium industry. It is our fondest desire to provide you with the best possible solution based on our successful history and the countless professional affiliates that we have cultivated in this industry. Our customers are usually not hobbyists. A SeaVisions client does not necessarily want to be so intrinsically familiar with the sometimes overwhelming methodology of maintaining a flourishing aquatic ecosystem. Our aquarium systems are not designed for the pet store client or the inexperienced service person. Most of the aquarium systems available elsewhere are rudimentary in comparison to a SeaVisions system. Each of our aquarium systems is not only designed to harmonize with one's décor, but it also fits with each individual's personality. There are literally no boundaries with regards to color, size or shape. You can rest assured that the production of each system is gingerly handled from conception to fruition by a highly experienced staff of professionals. Regardless of the magnitude of your system, you can again be assured that any and all necessary parties associated with your project will be addressed directly by our staff. Even though the system will technically be yours, it is and will always be a SeaVisions System. Consequently, it is in our best interest to see your system maintained in an optimal fashion, be it directly by us or indirectly.
The majority of our clients have gained their confidence in SeaVisions based on our established record of success. Over the years, our name has become a staple in very high end publications depicting countless photos of exclusive residences and businesses with flawlessly integrated aquarium systems. You are cordially invited to take a virtual tour through our numerous photo galleries which not only display our aquarium systems, but our patented filtration systems as well. Unlike many companies, we offer complete systems – not pieces of a whole. This capability enables us to create a synergistic unit.
The staff at SeaVisions will not burden you with a plethora of methods to arriving at the same end. Moreover, we are not influenced by untested or unproven technology. There are litanies of authorities and each has their own philosophy and recommended methodology. We choose to continuously monitor our systems, maintain a high level of interaction with our customers and rigorously test new products for effectiveness.
Given the intricate level of attention and detail associated with each aquarium system, only a limited number of systems are slated for production in a given calendar year. Our normal lead time is approximately fourteen weeks and is slightly higher near the holiday season. Our pricing is based on the complexity of the unit and/or installation, the type of aquarium system desired, and the level of automation that will be required.
I am Gerry Calabrese and I started SeaVisions almost 30 years ago because of the love I have for these unique and amazing diverse creatures. I am fascinated by creating an eye pleasing technically advanced environment for them to sustainably thrive, not just survive while looking at them. I have a compulsive desire for things to be perfect and allow nothing to be overlooked. What I have found over the years is that if you want it done right you follow the time honored tradition and you do it yourself, or with people with that same drive and attention to detail. In the luxury high end aquarium market to be elite and beyond reproach you must be persistent and dedicated no matter how hard or how many times you have to do it or whatever the cost.
There are many construction and design aspects that must be addressed to have a successful self sustaining eco system in your home or business. It means very little if the aquarium only looks good if the mechanical fundamentals are poorly designed - the system will be very hard to maintain. If the biological system is not efficient you will be wasting money and unnecessarily killing your prized possessions. In 1995, SeaVisions was awarded our first US Patent for an aquarium filtration system that uses human artificial kidneys to filter out the bad things in aquarium water and keep the good - just like your kidneys do for you. We refer to it as DialySeas - it is a computerized and automated system which can be remotely monitored. What does that mean to you? Each aquarium is programmed to change water automatically based on the fish and or coral load in the aquarium. The system automatically adds the correct amount of salt and chemicals as well. All other companies to this day still manually have to change water. We still use the DialySeas today and it is still light years ahead of anything else in the industry. Close to 500 high end aquariums later and SeaVisions continues to be granted patents that are making aquarium maintenance a snap. You will see many photos in our galleries of not only fish aquariums but of these high end reef aquariums. One of the main reasons architects recommend SeaVisions is because of this high technology, coupled with the limited space requirements for filtration. There are many customers that really know their aquarium husbandry and are experts at the hobby. SeaVisions routinely builds new aquariums for customers that we initially sold to over 20 years ago. There are no other manufacturers in the elite class that have patents on life support systems other than SeaVisions. In addition all phases of the aquarium construction are done at SeaVisions, from cnc machining to fabricating unique shapes in acrylic. It is not enough to just bend the acrylic we also anneal it to remove stress and we also wet sand and buff to remove microscopic imperfections that can make it more difficult to clean the aquarium for years to come. This is not a necessary step and most will never know but we will. All systems are super quiet and the equipment is mounted on water proof pans that are connected to floor drains. The structural framing is water proof and corrosion proof, and the unique millwork frame is also water proof on the inside. The larger aquarium frames and stands are heavy gauge stainless steel. All other companies use cheap and clumsy fiberglass called frp. With the use of stainless steel we can deliver much truer designs and the viewing panels are much larger. FRP requires almost double framing heights that eat up valuable viewing space because it is not as strong. Other manufacturers use it because it is cheaper.
Most recently, SeaVisions has purchased land in Broward county Florida and has built a state of the art building to manufacture these aquariums and to propagate live corals on the premises. The building exceeded the states requirements to the extent that they wish to use our plans for future research and marine propagation. One of the things I always say to someone after the job is complete is that the aquarium maybe in your home or business but it is still ours.