ONLY HIGH END CUSTOM AQUARIUMS

Started the Aquarium Technology Shift in 1995
HIGH END VIRTUALLY MAINTENANCE FREE CUSTOM AQUARIUM SYSTEMS BY DESIGN
THE FINEST CUSTOM AQUARIUMS IN THE WORLD ARE DESIGNED AND BUILT BY SEAVISIONS
WELCOME TO SEAVISIONS, A PREMIER DESIGNER AND MANUFACTURER OF UNIQUE CUSTOM AQUARIUMS FOR RESIDENTIAL COMMERCIAL AND PUBLIC EXHIBITS.
Modern living demands sophisticated simplicity. Whether it is in design, operation or maintenance, Allow SeaVisions experience to bring the Worlds oceans into your life. Take a look at our Photo Gallery and see what can easily become a reality.
Typically these systems range in size from 150 to 5000+ gallons. Our turn key systems include DialySeas and CADS- unquestionably the worlds finest and most advanced patented filtration technology. That technology translates to highly refined systems that reduce maintenance and subsequent cost to the owner.
SeaVisions of South Florida

Miami's Luxury Echo Brickell Selects SeaVisions to build a 12000 Gallon Aquarium for their lobby

Global Pet Expo March 2016
As Seen in Florida Design Continuously
Telephone 954-252-5341 Fax 954-252-5342
Postal address
13810 East Palomino DR.
Southwest Ranches, FL 33330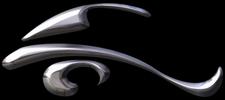 Send mail to sales@SeaVisions.com with questions or comments about this web site.
Copyright © 1997 SeaVisions Of South Florida Corporation
SeaVisions uses digital imaging to track copyright infringement.
Last modified: December 23, 2016
Terms and Conditions Privacy Policy Statement Encryption Terms of Use