.

.Aquarium Design And Engineering
.
Current Projects: Images are not to scale to each other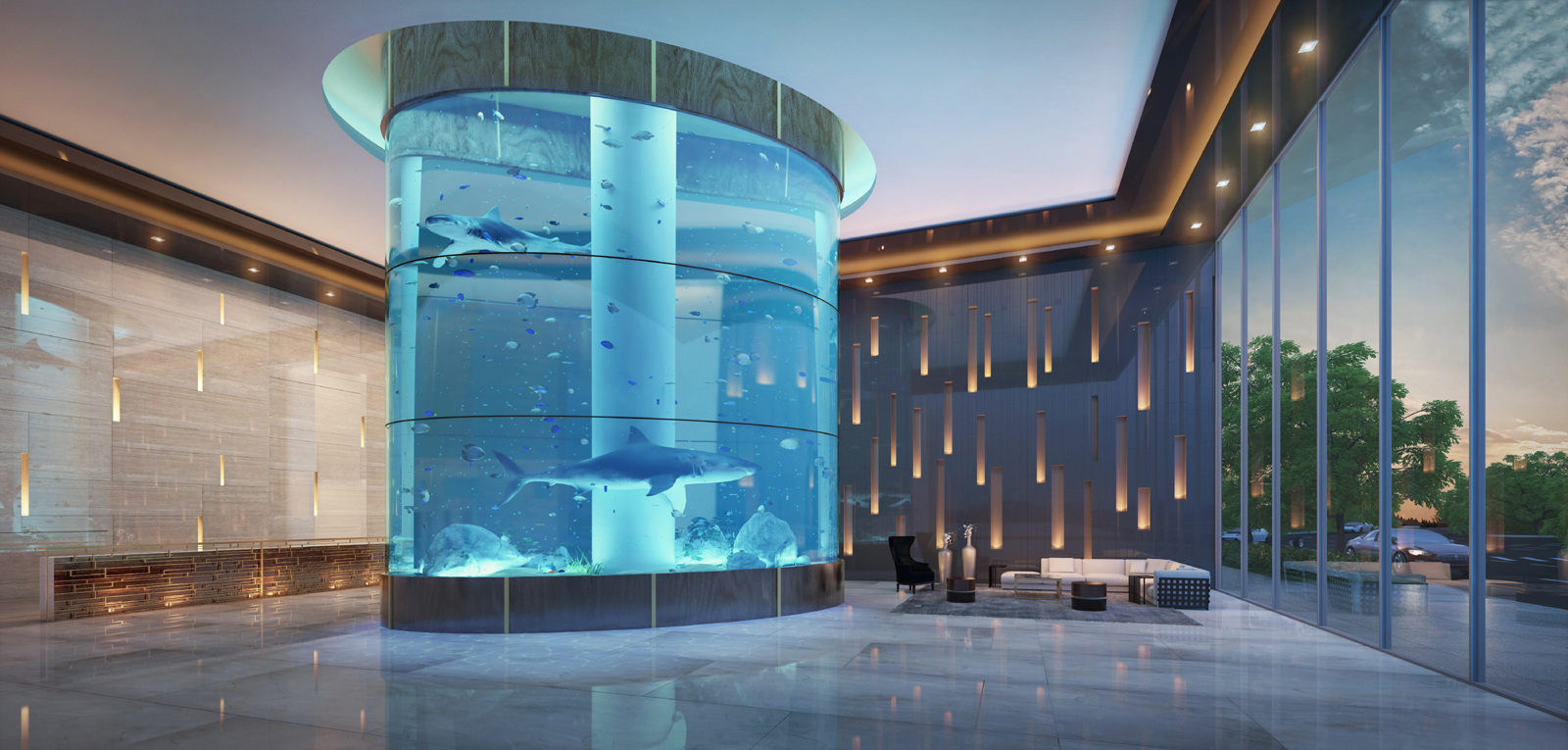 Miami's Luxury Condo Echo Brickell Picks SeaVisions to build a 12000 Gallon Aquarium for there lobby

Design Proposal Request

(DPR)

SEAVISIONS OF SOUTH FLORIDA, INC. (SVSF) receives hundreds of requests annually for proposals as regards to manufacture, installation, and maintenance of high end custom aquariums. Because of the nature of SVSF's custom designs, each proposal is both unique and specific to the particular application. Each proposal requires an expenditure of between 2 and 8 hours depending on the specifics and substantial follow-up time with the prospective customer in detailing the proposal and the specifications being requested.

Effective April 1, 1999, a proposal fee of $275.00 will be required for design proposals. This fee is intended to off-set the costs of labor, design configuration, and specific customization needs of our clients. This fee will be credited in full towards any aquarium purchase utilizing this design proposal built by SeaVisions. The charge is payable upon submission of the proposal request.

When submitting a DPR to SVSF, please be as specific as possible in both the material you desire used in conjunction with the aquarium as well as size, design requirements, plumbing and electrical access, lighting requirements and, if known, the nature of the fish species intended to occupy the aquarium. By knowing your intentions and desires, we can assure customer satisfaction for the life of the aquarium and its supporting equipment.

Attached is the specification sheet to be filled out in preparation for the SVSF proposal.

If requesting CAD drawings for your architect or engineer, please e-mail us with the name of the aquarium in our photo gallery or phone us for more information.
Aquarium Request Form Part 2
If you should decide to purchase the aquarium this fee is credited to your account
Step 2
I have completed the consultation stage with an authorized SeaVisions agent and I am ready to proceed with the Design Proposal fee of $275.00.

Design Proposal Request $275.00
Telephone 954-252-5341 Fax 954-252-5342
Postal address 13810 East Palomino Drive Southwest Ranches, Fl 33330
Maps To Our Location From Anywhere
Electronic mail Information


Sales: Sales@SeaVisions.com


Send mail to Webmaster@SeaVisions.com with questions or comments about this web site.
Copyright © 1997 SeaVisions Of South Florida Corporation